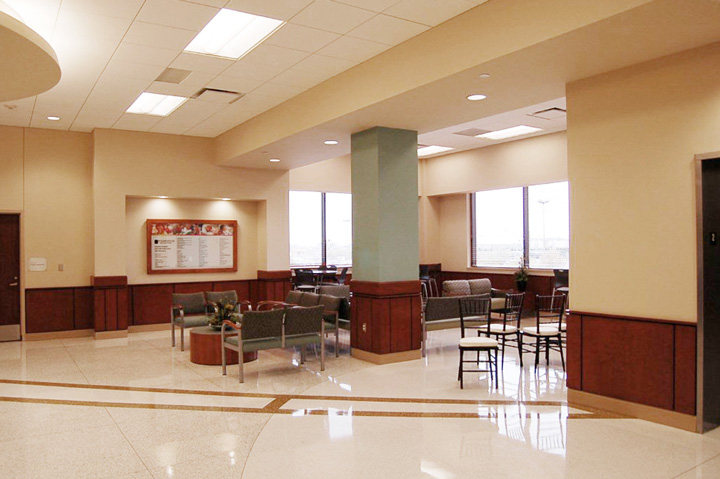 UMC to celebrate grand opening of East Tower
March 23, 2012
Originally published on KCBD.
By Karin McCay, Anchor
After 8,000 tons of concrete, 23 football fields of sheet rock, and enough studs to build a wall from UMC to Wolfforth, the only thing that stands between Lubbock and its latest medical facility is a thin paper ribbon.
That's a $46-million dollar addition at UMC that will house the hospital's new family birth center and neo-natal intensive care unit. It's a 90-thousand square foot facility made possible in part by the generous donations of many across the South Plains.
"UMC is Lubbock's only public hospital, and this new facility belongs to each of us," said Dr. Mike Ragain, UMC chief medical officer. "We'd like to invite the Lubbock community to see this facility and the tremendous services it will provide our patients."
It includes all the building partners from our Children's Miracle Network telethon, who pledged a donation every month this past year. If you are one of those, your name is permanently displayed in the East Tower.
There is an open house Saturday morning if you'd like to find your name on the wall or take a tour of the facility.  The new tower is filled with 80 portraits that display area patients and staff children.
The open house is from 10 a.m. to Noon Saturday, March 24 at 602 Indiana Ave, which is where the East Tower is located.  UMC staff will be available to answer questions during self-guided tour. There will be tours for expectant parents Sunday afternoon from 3:30 to 5 p.m. The facility officially opens for patients on April 2nd.